karen jamali
Pittura a cristallo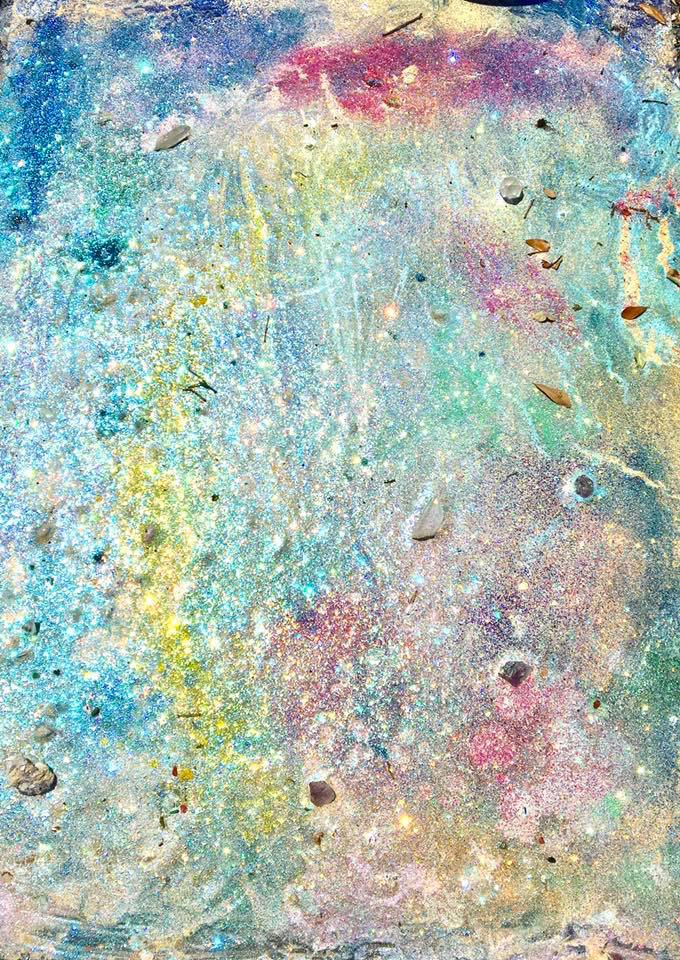 Pittura a cristallo
Crystal Painting
This paiting call Crystal paiting is made of a new material,
call Pigmentation Dispersion, I have createt.
this painting is about energy, energy of light i transmute into the painting, energy in the crystal, this painting is a sparkel of light, there reflekts the light it is seen in, it is made of tousand of smal mirrows, there refelkt the light, if you stand i another angle you see another painting, this piece is many pieces in one. A sparkel og light to this world.wich is needed.
NOTA BIOGRAFICA DELL'ARTISTA: