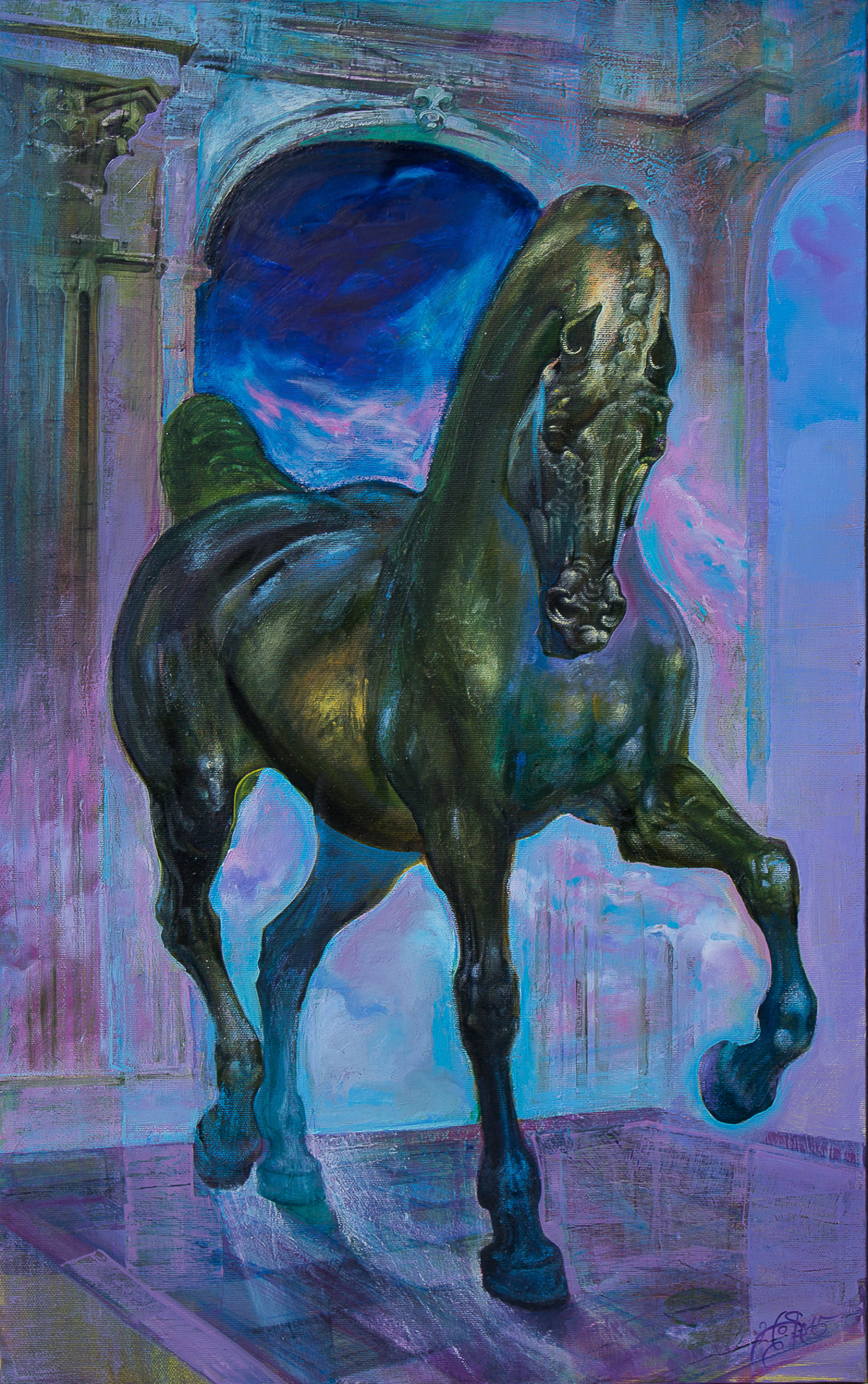 Rinascimento
Renaissance
Il dipinto e stato inspirato dal cavallo di Leonardo (noto anche come Gran Cavallo).
The painting inspired by the Leonardo's horse (also known as Grand Cavallo).
NOTA BIOGRAFICA DELL'ARTISTA:
Boyan Yanev and a freelance artist, born and worked on the Black Sea coast in Varna, Bulgaria. In 1991 he graduated at the Academy of Art in Sofia in the academy class Rumen Skortchev with a specialty in illustration.
As an illustrator, Boyan Yanev designs books, graphics and engraving drawings, tempera, acrylic and oil paintings.
He has made dozens of personal exhibitions and participating in collective exhibitions in Bulgaria, Europe and the United States.
Last prize - First prize, international exhibition and artprints "Nothing but Art", September 29th Rome, Italy.
---