Virginia Dominguez de la Torre
Parsifal. Acrylic on wood.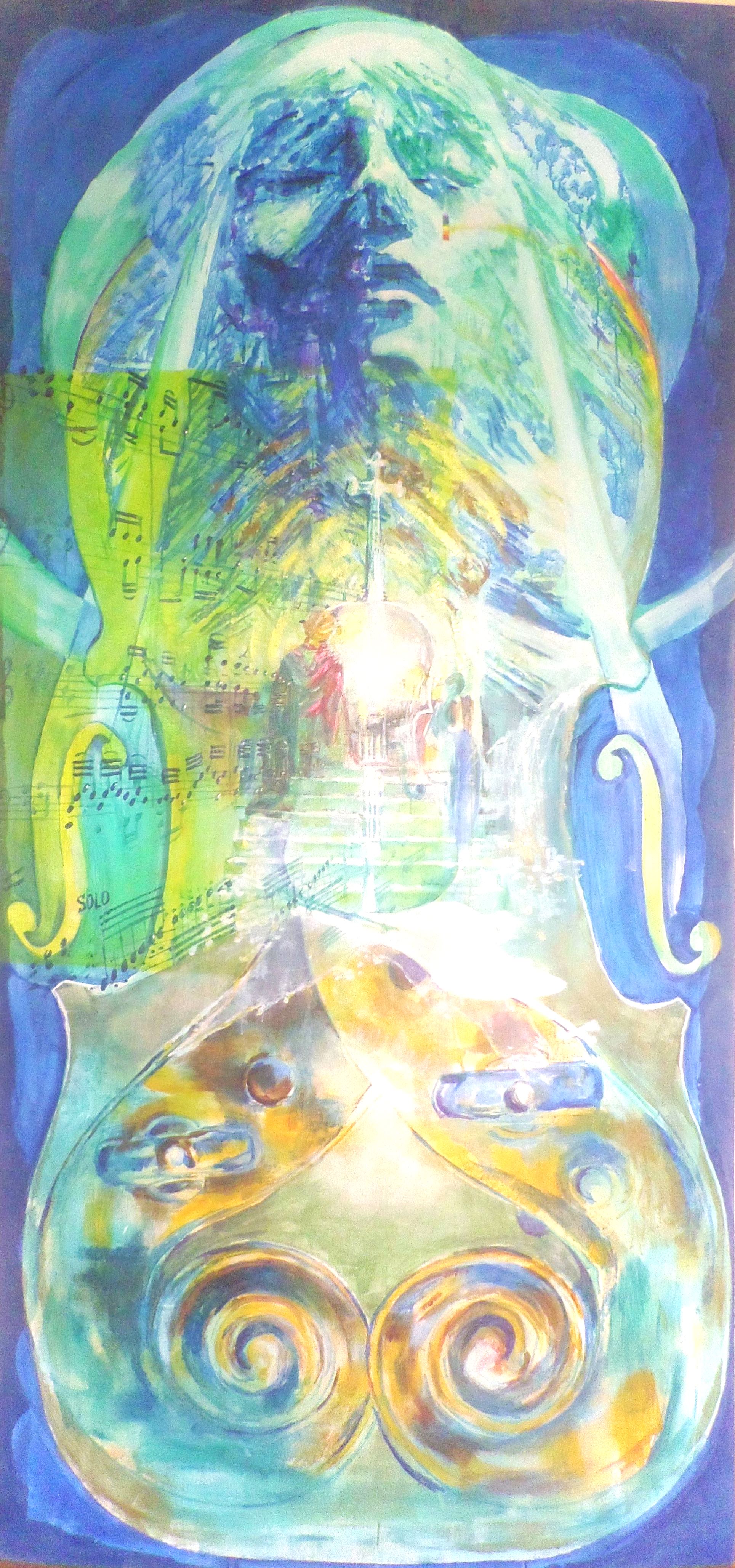 Parsifal. Acrilico su legno.
Parsifal. Acrylic on wood.
SHORT BIOGRAPHY OF THE ARTIST
Virginia was born in Burgos, northern Spain. From childhood she shows a great interest in art, she participates in drawing courses and wins a sculpture competition with a clay pigeon. She graduates from the United States and moves to Paris where she earned a bachelor's degree in International Business Administration. A decade later she completed postgraduate studies in Business Administration at the University of Adelaide in Singapore. Her artistic vocation develops parallel to her professional career and this vocation becomes professionalized as she gets orders for large format works such as frescoes, works for institutions and portraits. Her works are in several countries: the Rostropovich Foundation in Moscow, the NGO Manos Unidas in Spain and other non-profit organizations such as the Bay Rabé Monastery in the Central African Republic or the Hospital-Residencia Barrantes in Burgos, as well as in private homes in Africa and Europe.Virginia paints in a totally self-taught way, born of the observation and her great curiosity. She is a colorful painter; in her works one can perceive her admiration for the fauvist, symbolic and expressionist currents of the late nineteenth and early twentieth century. Her works bring together figurative and abstract art, and are always bathed by intense light, with great expressive power and emotion, transmitted through different techniques and styles.
www.virginiadominguezdelatorre.com
---