LUCA RONCARI
"Metallic" bolt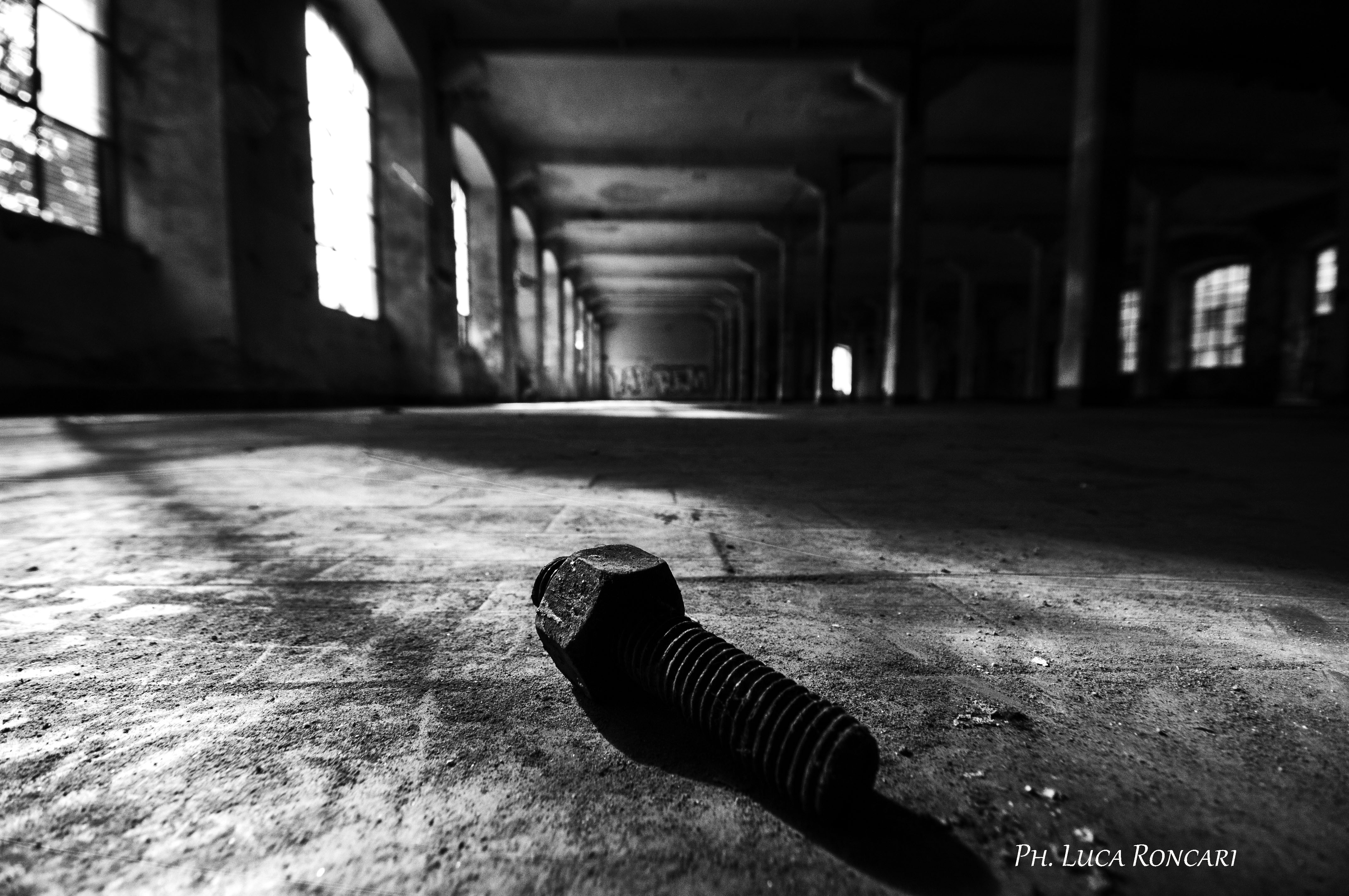 Bullone "metallico"
"Metallic" bolt
La solitudine del bullone, come rappresentazione dello stato di abbandono e desolazione
The solitude of the bolt, as a representation of the state of abandonment and desolation
SHORT BIOGRAPHY OF THE ARTIST
Born in Varese in 1976, he displayed for photography froma very early age. A freelance photographer attracted towards derelict, abandoned environments. In 2016 he took part in a competition for the urban regeneration of an industrial zone and was awarded the critic's prize.
---