Marko Humphrey-Lahti
Orange Abstract Gaia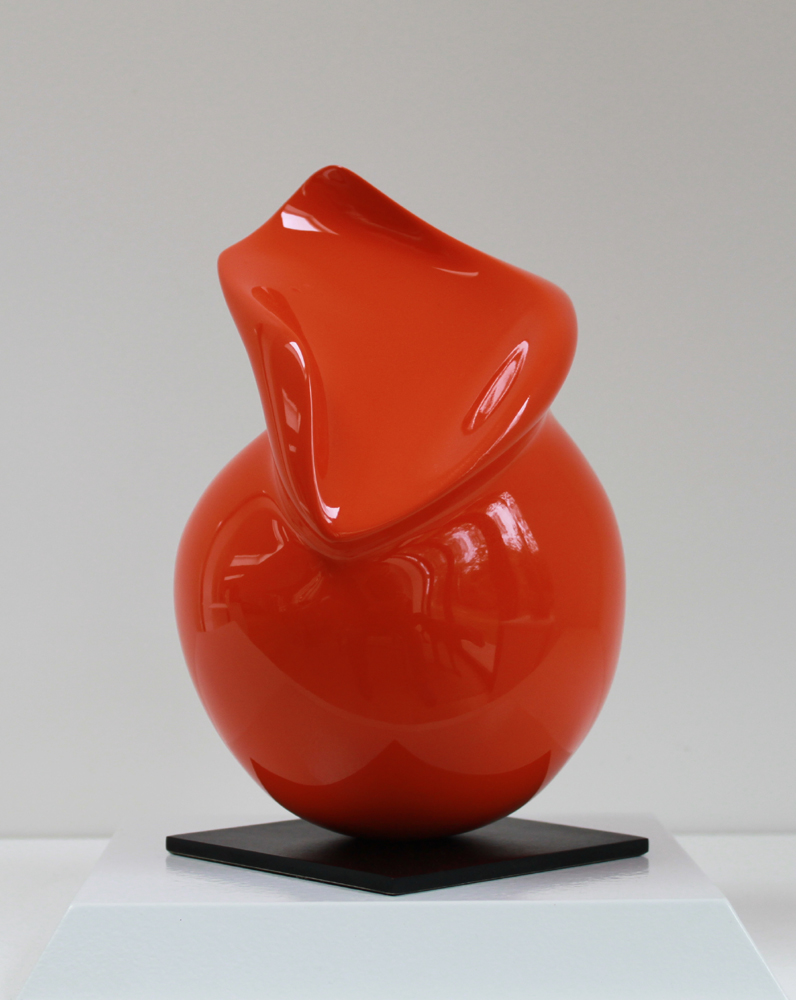 Arancia Gaia Astratto
Orange Abstract Gaia
Orange Abstract Gaia is a limited edition 2/9 cast in Bronze and spray painted and laquered. It has a black marble base.
It is based on the votive figures of the Maltese Temple Period sculptures from 5000BC.
The original sculpture was carved by Marko in Bardiglio Alabaster from Volterra and is in a private collection in London. This sculpture is from a mould taken from the original and cast by the world famous Pangolin Editions Fine Art Foundry in the UK. It has the Fine Art Foundry stamp, the edition number and signature of the artist, Marko Humphrey-Lahti. It was cast in 2016.
SHORT BIOGRAPHY OF THE ARTIST
Marko is a professional sculptor working in both stone and bronze. His sculptures can be described as moving comfortably between figurative and abstraction. His themes are often based on natural forms and aspects of human emotions. He continues to develop abstracted forms and themes. He was elected a Member of the Royal British Society of Sculptors in 2009. He has exhibited his works throughout the UK and in Germany, Gibraltar, Guernsey and New York. His sculptures have won awards and accolades both in the UK and USA. He was shortlisted for the Royal Academy exhibition in 2008 and preselected for the Threadneedle Art Prize 2014. He was awarded the 2016 Brian Mercer stone carving residency in Pietrasanta. Marko's sculptures can be found in private and public collections in the UK, Europe, China, USA and Australia.
---