Eleonora Rossi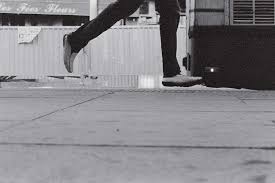 En Suspens

Eleonora Rossi "En Suspens". Marseille, France 2013.
(100 x 70).
Film Fuji Neopan 1600 black/white 35 mm.
Nikon F100 Lens 35 mm.
SHORT BIOGRAPHY OF THE ARTIST
Eleonora Rossi (Arezzo - 1979, lives and works in Milan, Arezzo and Rome), she graduated in 2009 in Languages and Intercultural Communication. In 2010 she graduated from the first annual course of the "Roman School of Photography" in Rome. In June 2010 she was selected a picture of her in 35 mm black/white: the work involved in the annual exhibition "Work in Progress 2010" of the Roman School of Photography in Rome and it was exposed from June to around October 2010. In September 2010 she began working with the play "War is Over". "Egos II" at the Royal Opera Arcade Gallery, London 2011. "Open studio", Arezzo 2011. "Abstract Dimensions and Real Figures IV ed." at the Crisolart Galleries, New York 2012. "Egos III" at the Royal Opera Arcade Gallery, London 2012. "TM13 Art Contest" at the Temporary Museum of Palermo, 2013 Palermo, Sicilia, Italia.
---