MONICA CASALI
Porsche 356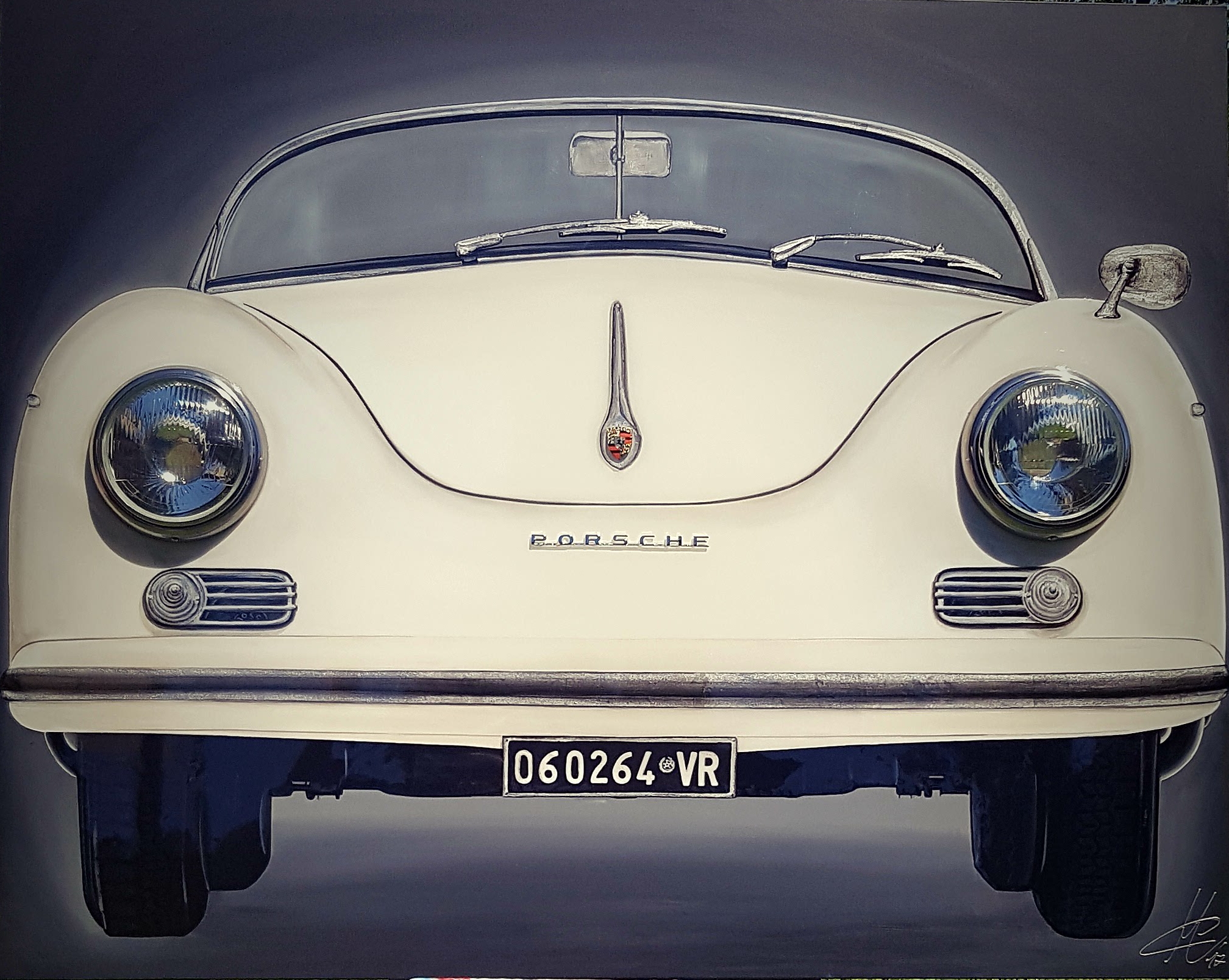 Porsche 356
Porsche 356
Tecnica mista su tela 150x120 acrilici, foglia d'argento, resina e pezzi originali di macchine d'epoca funzionanti.
Mixed media on canvas 150x120 acrylics, silver leaf, resin and original car parts.
SHORT BIOGRAPHY OF THE ARTIST
Young selfmade Artist, Monica paints for fun since ever, untill the game developed in Art! She is a fan of Pop creations, with its fantasy and colours. The world-wide famous Vespa of the 70th, and the Fiat 500 are her personal signature. A never ending trend of " Vintage Car - Portraits" as the Volkswagen Bulli and Beatle; Mini Cooper and Alfa Romeo; Porsche 356 beloved by James Dean or the famous Ferrari 340.The research of pictorial details, the customization and the insertion of original car parts, better if old and used, make each of her Artworks a journey into history.
---