Julia González Liébana
WOMAN II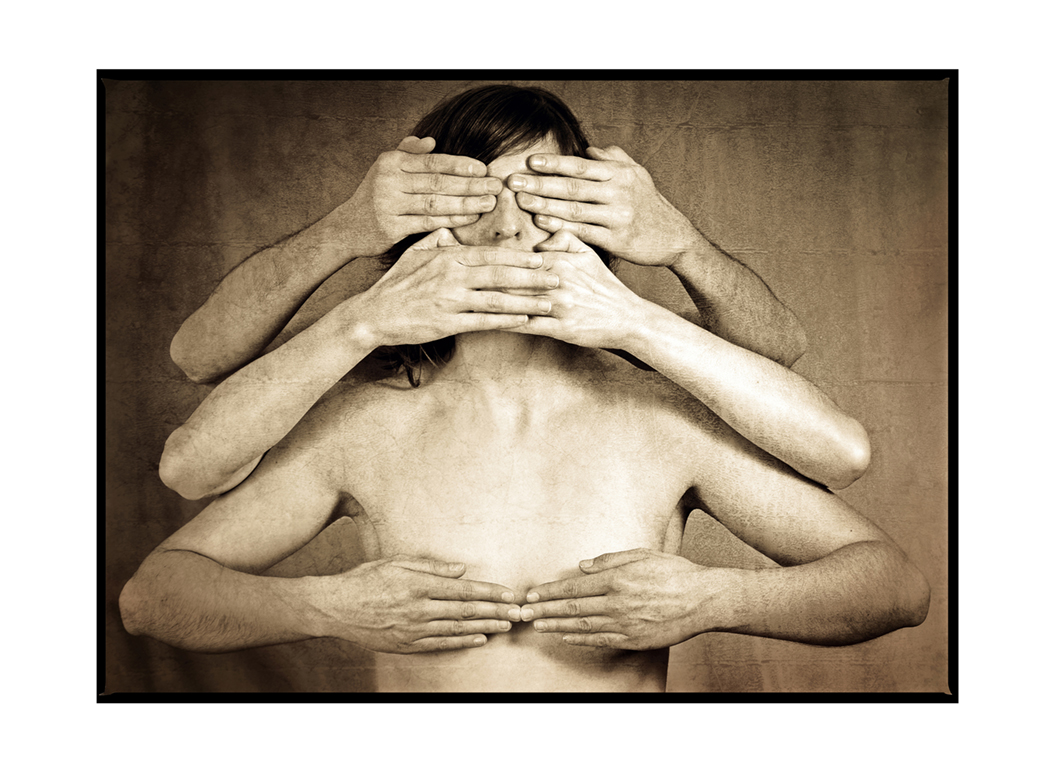 DONNA II
WOMAN II
Queste due opere appartengono ad una serie intitolata "Donne", sono ritratti concettuali che ci fanno riflettere sull'uguaglianza di genere, sono ritratti di donne in cui metaforicamente vengono negati la parola, la voce, la visione ... .. alla fine li sta annullando.
Queste opere facevano parte di una mostra all'interno del "Festival Nazionale delle Donne Miradas" dell'anno 2014. Il titolo della mostra è "Y ......... non sono tutti" sviluppati nella Galleria Armaga de León in Spagna .
These two works belong to a series titled "Women", they are conceptual portraits that make us reflect on gender equality, they are portraits of women in whom metaphorically they are being denied the word, the voice, the vision ... .. in the end it is canceling them.
These works were part of an exhibition within the "National Women's Miradas Festival" of the year 2014. The title of the exhibition was "Y ......... are not all" developed in the Gallery Armaga de León in Spain .
SHORT BIOGRAPHY OF THE ARTIST
Born in León, Spain. She defines himself as a visual artist; the main topics on which they have worked in recent years have been gender identity and perspectives; problems that have been expressed through the conceptual portrait in recent works such as the film "Identidad" and those presented in the exhibitions "Y ... .no hay todos"; exhibition that participated in the 2014 National Festival of Women's Looks or "No Places, no personal".
Her latest work "Estudio sobre la luna" Project in which she has collaborated with the artists Paz Brozas, Víctor Martín, Alfredo Escapa and the musician Fernando Ballarín; project for the Laboratory 987 of the Museum of Contemporary Art of Castilla y León, MUSAC in Spain. She began to take an interest in photography in 1987, initially in a self-taught way and later through participation in photographic workshops and seminars such as Pierre Gonnord, Alberto García Alix, Ricky Dávila, Isabel Muñoz, Ouka Léle, Ángel Marcos, Carmela García , etc.
Her first collective exhibition was in 1990 and since then she has participated in 26 individuals and more than 50 collectives such as this year at the Museum of León, at the International Recover Festival, at the MIHACALE Museum of the Harinera de Castilla Industry and León "No places, no personal" or "6 ARTISTS 6 PROPOSALS" at the Fundación Merayo de Santibañez del Porma in León. She has been awarded and selected in more than 30 National Exhibitions (Spain) of Photography
---