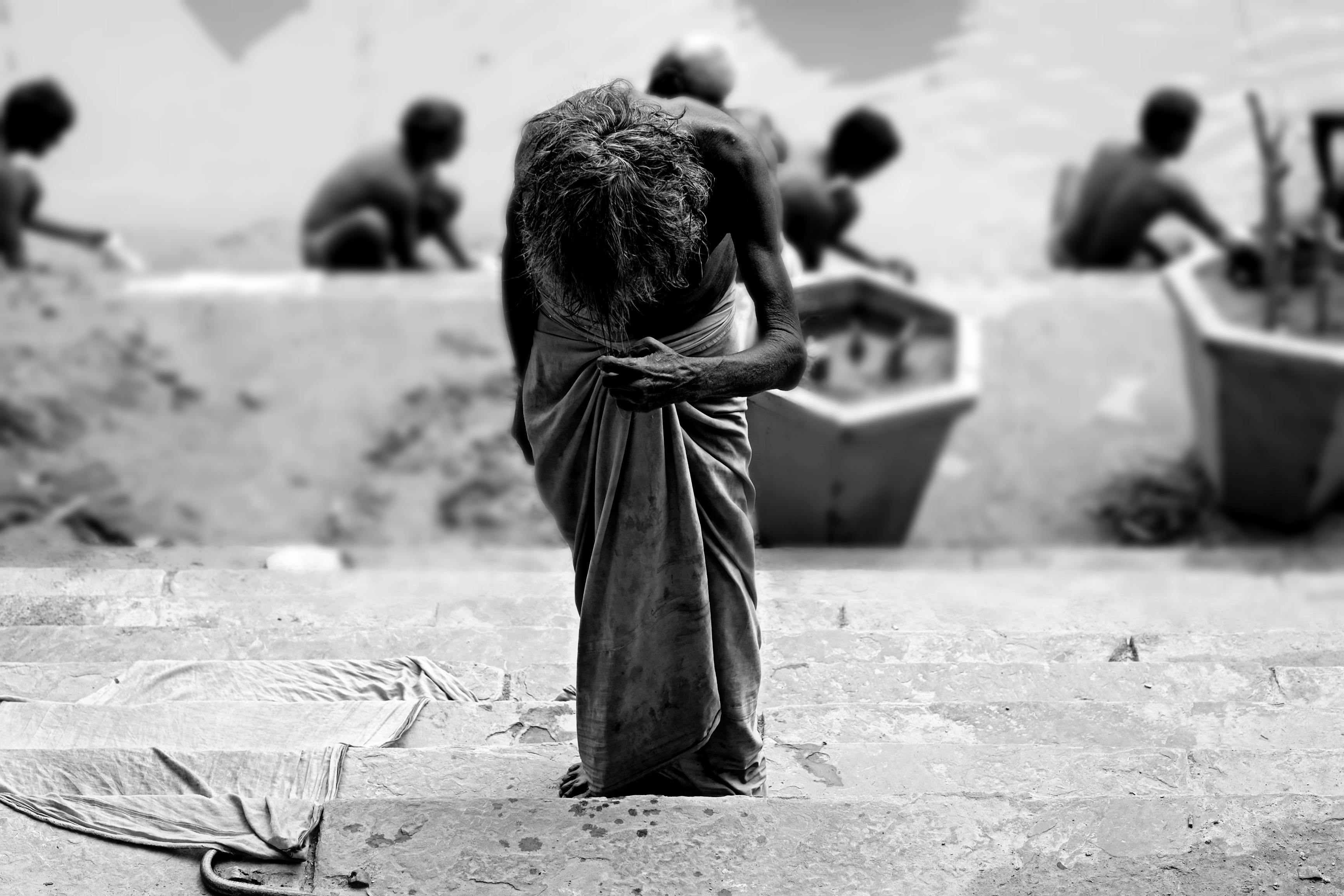 Meditazione
Meditation
Opera Fotografica realizzata nella città di Varanasi, in India. Veduta dall'alto di un uomo in preghiera sui gradini del fiume Gange.
Photo taken in Varansi City, India. High angle view of Man in prayer standing on steps by Ganges River.
SHORT BIOGRAPHY OF THE ARTIST
1980: Creative artist, traveller and passionate photographer from Italy. Nino's photographic research focuses on the different personas and characters he encounters during his travels around the world. His photographs, characterised by theatricality, cultural and situational specificity mainly through portraiture and attention to detail, simulate dreamsm, desires, obsessions and different social states. Particularly attentive to the use of natual light within the compostition of the scene, Nino seeks to capture the Soul of what is "imperceptible" to the senses, hidden in situ and in the eyes of his subjects. An intellectual photographic approach, both controlled and meditated. Between documentation and interpretation, the composition of the images linger on the relationship between the individual and Dynamics of society. Concepts of proximity and remoteness are intertwined in pictorial images, capable of immersing the viewer in a higly emotional state. Nino's practice moves between minimalistic spaces, through a reflexive and ambigous, sensitive narrative.
---