Marco Frezza
Dad... we have a problem !!!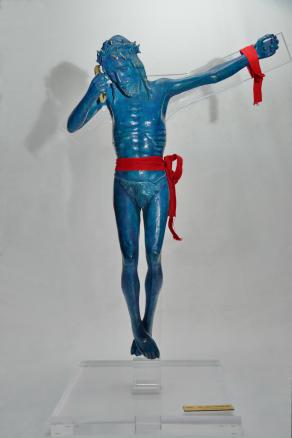 Papà... abbiamo un problema !!!
Dad... we have a problem !!!
Scultura in bronzo a cera persa, prodotta in 9 esemplari, colorati a patina in 9 colori diversi. La scultura fa parte di un ciclo dedicato agli smartphone, diventati ormai una vera e propria estensione del nostro corpo. L'idea nasce osservando il Papa. quotidianamente in rete. vederlo raggiungere i propri fedeli tramite social, mi ha fatto pensare a come avrebbero potuto usare questo mezzo tutti i grandi personaggi della nostra storia.
SHORT BIOGRAPHY OF THE ARTIST
---