Marta Mànduca
Temple of Bël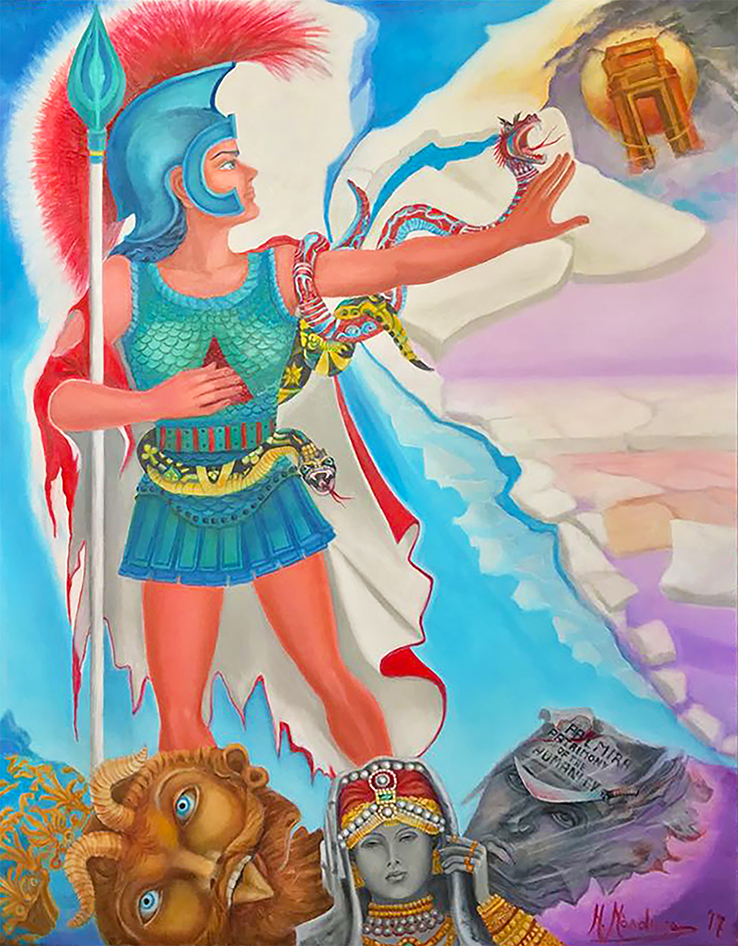 Il Tempio di Bël
Temple of Bël
Il maestoso Tempio di Bel dedicato al Dio Sole è distrutto completamente dai Fanatici. L'opera raffigura un ideale ritorno del Tempio al suo Dio, mentre la Dea Atena maledice quel luogo di distruzione e lo seppellisce per sempre sotto lastre di pietra.
The majestic Temple of Bel devoted to the Sun God is completely destroyed by the Fanatics. The painting represents an ideal return of the Temple to its God, while the goddess Athena curses that place of destruction and buries it forever under stone slabs.
SHORT BIOGRAPHY OF THE ARTIST
Self-taught artist, she has always painted by pursuing an inner model of things. Her artistic career is dotted with many exhibitions in prestigious national and museums and galleries, while artistic production reflects the artist's extensive knowledge and ranges from the great human and universe themes, to homage toe myths of culture. The famous Critic and Prof. Giovanni Faccenda takes care of criticism and exhibitions today, inviting her to attend important national and international events. "The painting of Marta Mànduca conquers the ideal essence of a surrealism in which, hermetic, collimates its own moods" - from "Myth, Dream, Vision" Prof. G. Faccenda.
---